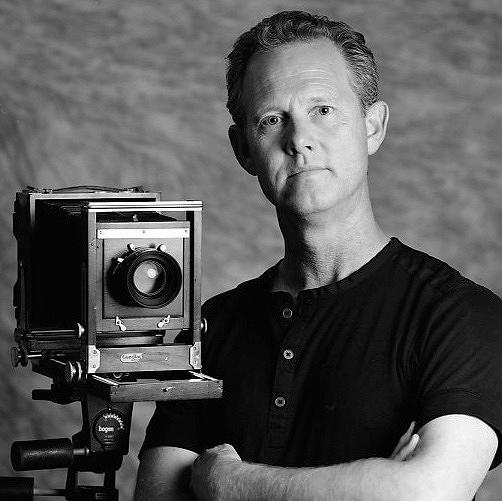 "I am drawn to various types of subject matter and find the entire process, from image capture to print development, to be extremely rewarding. It is during that moment in time when the element of discovery truly begins."
Robert Watt has been enjoying the art of photography for more than 30 years. Robert's interest in photography began at a young age the very moment a camera was put in his hands, he knew there was something special about it and hasn't wanted to put one down since.
It was during photography classes in high school that his true desire to photograph ensued.
His formal training came much later while attending photography courses at Fresno Community College under primary instruction by Steve Dzerigian. He continued to refine his direction through many inspiring photography workshops to continue learning new approaches while broadening his appreciation for this art form.
He still photographs primarily using traditional methods capturing images on film and hand processing prints in a wet darkroom. Robert prefers this process and continues to be fascinated with the element of discovery when the image appears in a tray of a developer under a dim safelight, and then completing prints through the various archival and toning processes.
Black & White images are captured using 35mm, 2¼ x 2¼ (6cmx6cm) or 4x5 negative film, photographing primarily with a Hasselblad or large format camera. For an experimental approach, he often uses a 4x5 Pinhole and even a Kodak Brownie Hawkeye camera. His work is inspired and motivated by numerous photographers which include: Jerry Uelsmann, John Sexton, Ryuijie, Alfred Stieglitz, Martha Casanave, Ruth Bernhard, Man Ray, Roman Loranc, Ansel Adams and of course his admired instructor Steve Dzerigian. His work has been exhibited at Spectrum Art Gallery, Younger Gallery, juried shows at the Bakersfield Museum of Art, The Santa Barbara Maritime Museum, and sold to private collectors.